Denver Local News SEO Website Championship
Sometimes it's interesting what nuggets of information you come across when you audit large branded like websites. For example, you'll notice that Matt Cutts, the Head of Google Webspam, recently changed his website over from http to https and used 302 redirects … not 301 redirects. Interesting for sure. Usually, you're left with more questions than answers, but still learn something interesting. That was the philosophy I took when I approached the back end of Denver's top local TV news websites, and the results are quite interesting.
In the four corners of our proverbial ring we have:
CBS Denver 4
NBC 9 News
ABC 7 News
Fox 31 Denver
Now for the purposes of this audit, we're just going to measure the home pages of each news agency's website. Now you might be asking: why not just compare the root domains against one another?  The answer is CBS' website's root domain goes back to the main CBS website and Denver's local website is a subdomain. So in short, it wouldn't be fair to measure three local websites against the national CBS domain. But don't worry there is still a bunch of interesting insights from just measuring the home pages.
Round 1: Page Authority
This metric predicts the page's ranking potential in the search engine based on an algorithmic combination of all link metrics. What is the overall picture when you add all the goodies together?
1)      NBC 9 News has a score of 86 out of 100
2)      CBS Denver 4 has a score of 82 out of 100
3)      ABC 7 News has a score of 80 out of 100
4)      Fox 31 Denver has a score of 76 out of 100
Every local news website has respectable scores.  Even ABC 7 News with its score of 63 is nothing to scoff at. I would kill to have my personal website have anything near 50, let alone 63, so don't feel bad ABC 7. Having said that, congrats NBC 9 News you win this round. But to understand why you have to look at the other categories.
Winner: NBC 9 News
Round 2: Total Internal Links:
This metric is rather self-explanatory, but just in case you don't know this metric is the total links within the website that links to another part of the website. For large news websites this is actually an important metric because if you're website is continually engaging visitors to read the next article then the website is making money from all those ad impressions.  So which website is the most self-obsessed you might say?
1)      Fox 31 Denver has 30,885 internal links
2)      ABC 7 News has 25,035 internal links
3)      CBS Denver 4 has 11,944 internal links
4)      NBC 9 News has 8,779 internal links
Winner: Fox 31 Denver
Fox 31 Denver has to be pleased with its visitor interaction numbers. Its website strategy is probably focused on getting the most out of each individual user that visits its website.  That's not a bad strategy because it helps gets more eyes on ads and more money in the bank. It probably sees a lot of people going from one article to another article, and its bringing in the money from all those ad impressions.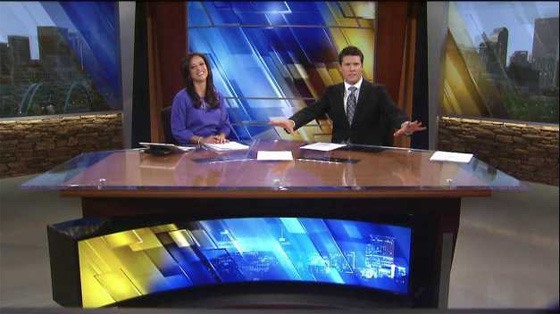 Round 3: Total External Linking Root Domains
Now this metric is one of the most important from a SEO perspective because Google likes links, and the more links you have from different trusted domains the more likely you are to rank higher. So going into this metric we find some very interesting things, because you would think a large website like the front page of your local news would have everyone and their mother's website linking to it.  Well that's is not the case at all.
1)      NBC 9 News has 1,330 linking root domains
2)      ABC 7 News has 847 linking root domains
3)      CBS Denver has 578 linking root domains
4)      Fox 31 Denver has 314 internal linking root domains
Winner: NBC 9 News
The fact that a major local news outlet only has 314 linking root domains is kind of embarrassing, especially when you compare it to NBC 9 News. In fact, our winner for this round has over 4 times the amount of linking root domains as our last place finisher, so you have to be asking why is that?  In some ways Google looks at linking root domains as a factor of authenticity and quality. In other words, from the eyes of Google NBC 9 News must produce higher quality content than the other local news outlets.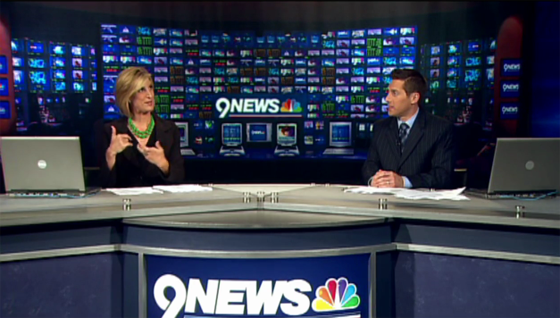 Photo credit
Champion: NBC 9 News
Congrats NBC 9 News. You are by far and away the most trusted local Denver news source according to Google. You should be proud of your websites ability to reach out and make links, build trust and spread news online. Just up those internal links a bit more and you'll find your readers bouncing from article to article instead of bouncing your site. Good Job.
Be sure to check back for more SEO Website Championship Posts in the future, and don't forget to retweet us below!
Denver Local News SEO Website Championship – http://t.co/0j9w2iQnvg pic.twitter.com/verp1n7AMy

— Clicks and Clients (@clicksnclients) September 11, 2014
Austin Faux
Austin is a human "Googlebot" with a love for search engine analysis, marketing, optimization, research and development. You can also find Austin talking Star Wars, Doctor Who, James Bond and more on his podcast "SuperNerdPodcast.com" Twitter: @AustinSFaux